Fecal Calprotectin Extraction
Rapid, Clean, Consistent and Safe Sample Preparation
CALEX® Extraction in Simple Steps: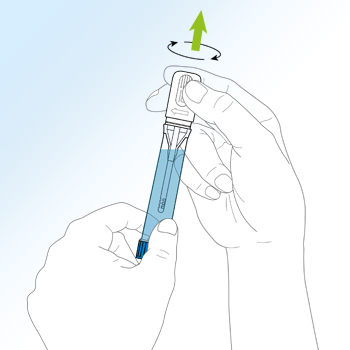 STEP 1:
Remove the CALEX® Cap sampling pin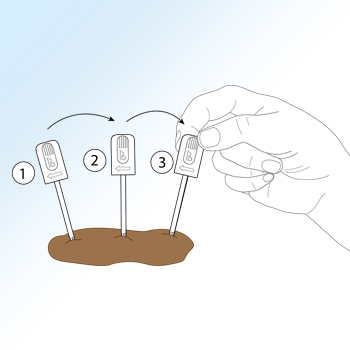 STEP 2:
Dip sampling pin into the sample 3-5 times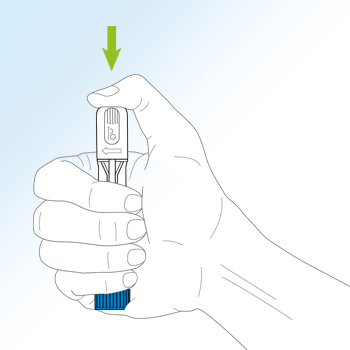 STEP 3:
Put the sampling pin back into CALEX® device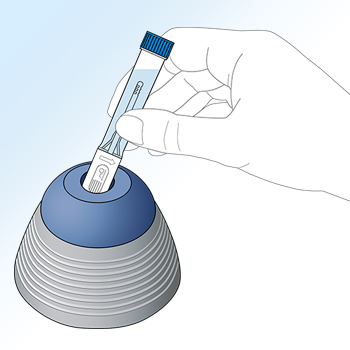 STEP 4:
Vortex the CALEX® Cap device with the white head down vigorously on a vortex mixer for 30 seconds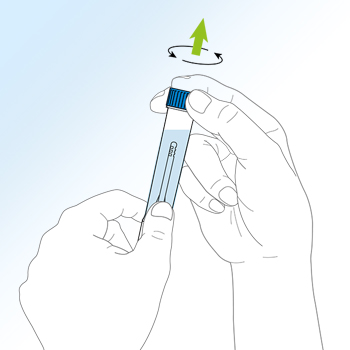 STEP 5:
Unscrew the blue cap to access the sample for further analysis
Users of the BÜHLMANN range of fecal calprotectin assays can now improve efficiency and laboratory workflow with the new CALEX® Cap extraction device.
CALEX® Cap/ CALEX® Valve Stool Extraction:
Rapid, Clean, Consistent and Safe Sample Preparation
The BÜHLMANN CALEX® Cap has been introduced to fulfill the requirements of convenient and safe stool extraction.
The CALEX® Cap offers and efficient, convenient and hygienic extraction of stool samples. Its sample design makes it an ideal extraction device characterized no only by high safety but also by offering high stability of stool samples.
BÜHLMANN has strived to provide the best stool extraction option for calprotectin testing. The sampling pin has been optimized for the best precision, extraction efficiency, increase correlation to manual extraction method, and to ensure tightness according to IATA & UN3373 regulations. CALEX® is now the first and only approved stool extraction device certified for air transportation according to IATA (Category B – Biological samples) regulations, when combined with appropriate packaging.
The CALEX Cap stool extraction device contains a measured amount (5ml) of BÜHLMANN extraction buffer.
Users of the BÜHLMANN range of fecal calprotectin assays can improve efficiency and laboratory workflow with the CALEX® Cap extraction device:
Delivers a precise amount of fecal sample
Optimal dilution is achieved
Can be used directly on many automated ELISA systems
Extract is stable for 7 days at room temperature
CALEX® Cap offers precise stool extraction within 10 minutes
Start Using our CALEX® Cap. Contact Us Today!
Overview on the different Extraction Methods
Device
New CALEX®
Cap
Smart-Prep
B-CAL-RD
Manual
Weigh
Sample dilution
Time of extraction
1:500
10 min
1:50
10 – 15 min
1:50
>30 min
The extraction in CALEX® (1:500) is more efficient than a 1:50 manual extraction and the higher extract stability in this dilution. Therefore, CALEX® Cap extracts from samples with high calprotectin concentrations will always measure higher than samples extracted using a 1:50 dilution.
CALEX® Cap compared to Manual 1:50 Extraction
Passing-Bablok over the normal ELISA range 10 – 600 µg/g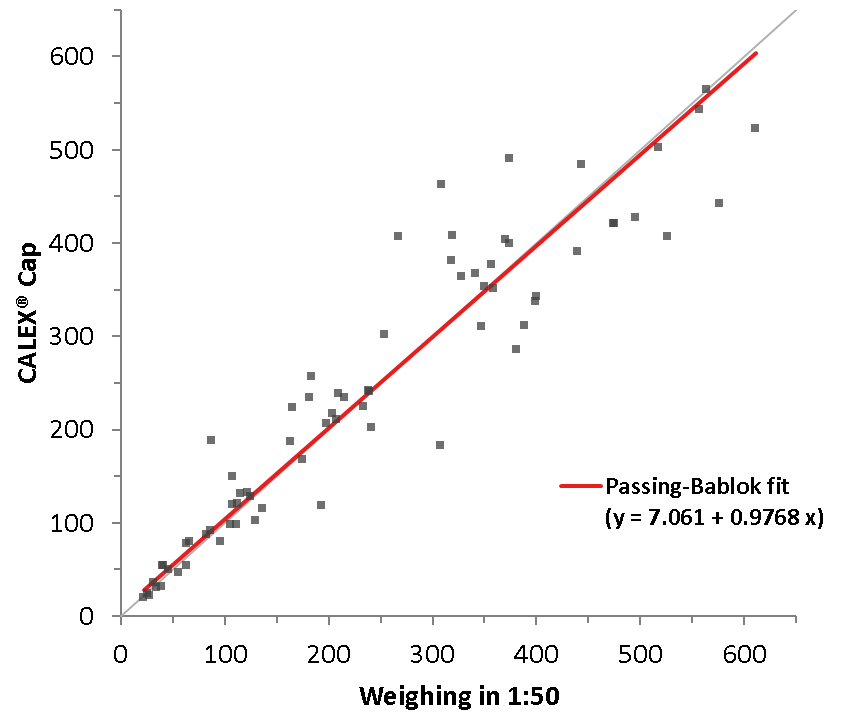 Bias at:
| | |
| --- | --- |
| 50 ug/g | 11.8% |
| 100 ug/g | 4.7% |
| 200 ug/g | 1.2% |
| 300 ug/g | 0.0% |