Connect with BÜHLMANN at UEG Week 2018
26th United European Gastroenterology Week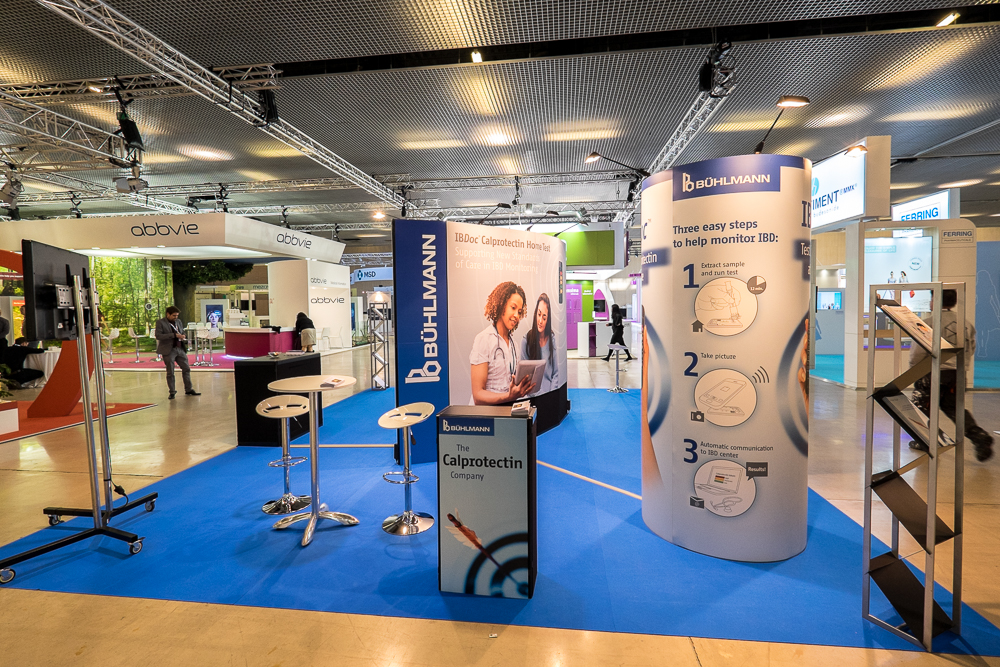 BÜHLMANN is Gold Standard for diagnosis and monitoring of IBD patients with a comprehensive test portfolio of calprotectin and TDM rapid tests for biologics. BÜHLMANN offers the FDA cleared market leader BÜHLMANN fCAL® ELISA, BÜHLMANN fCAL® turbo for high throughput testing and the rapid Quantum Blue® calprotectin routine POC tests. Quantum Blue® TDM tests offer patients biologics levels within 15 minutes. IBDoc® is the highly successful home use inflammation monitoring solution for patients, using an app that transforms smart phones into a calprotectin test reading device.
BÜHLMANN Highlights at UEG Week 2018:
The Quantum Blue® fCAL rapid test offers lateral flow-based quantitative calprotectin testing within 15 minutes. The  BÜHLMANN product line covers 3 different test ranges suitable for diagnosis and therapy follow-up of IBD patients. Convenient and safe stool extraction with CALEX® Cap stool extraction device is followed by the quantitative fecal calprotectin measurement using the Quantum Blue® fCAL rapid test technology.
Poster of Excellence: Patient-near application of Quantum Blue® Therapeutic Drug Monitoring rapid test

FDA 510(k) clearance for BÜHLMANN fCAL® ELISA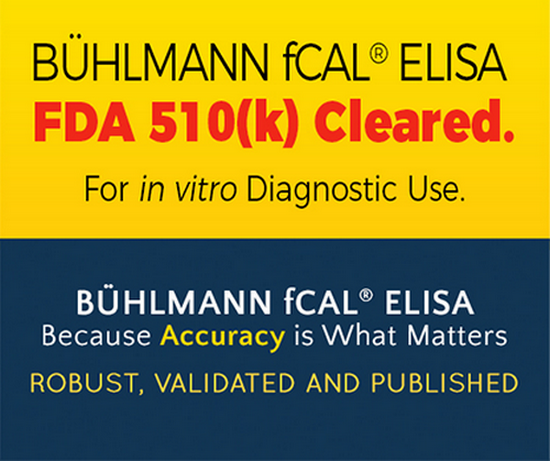 The BÜHLMANN fCAL® ELISA, an in vitro diagnostic assay intended for the quantitation of calprotectin in human stool,  has received 510(k) clearance from the FDA and is now commercially available in the US.
IBDoc® – SwissMedtech Award Nominee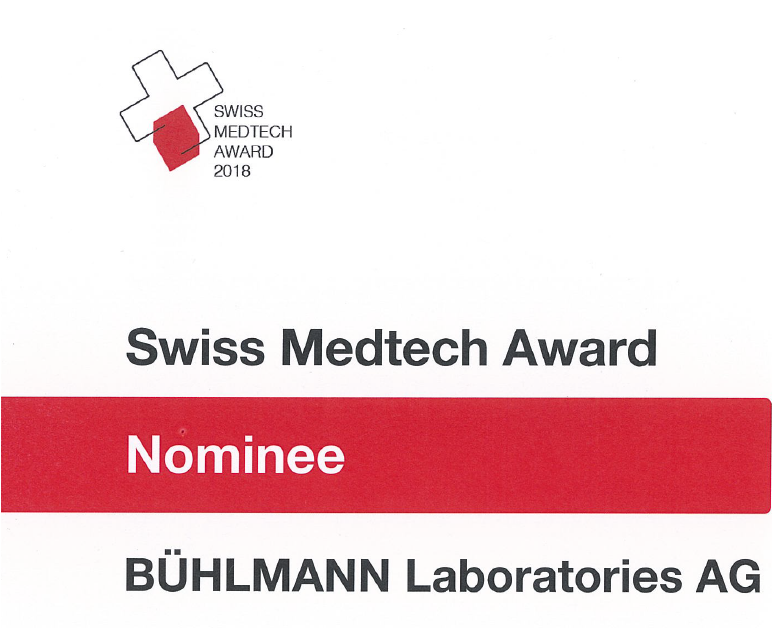 At this year's SwissMedtech Day, BÜHLMANN was nominated to receive the Swiss Medtech Award for presenting IBDoc® to a Jury of medtech and academic reperesentatives. The jury nominated 3 projects for the Swiss Medtech Award 2018, BÜHLMANN Laboratories AG among them.
Get an update on our Calprotectin and Therapeutic Drug Monitoring product portfolio: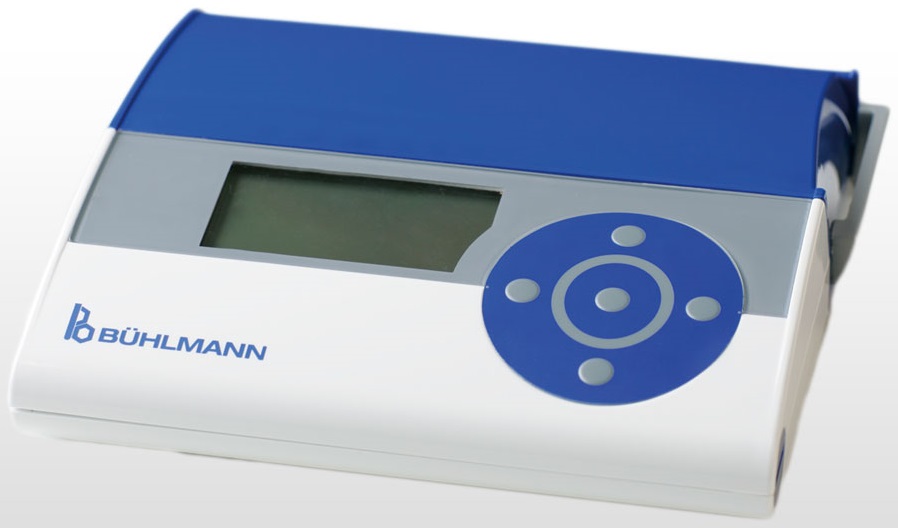 BÜHLMANN fCAL® turbo, the new high troughput, random access fecal Calprotectin assay. Available for virtually all Clinical Chemistry Analyzers, time to result 10 minutes! The new benchmark for routine labs